"Let me turn
STUBBORN
from a bad word
into a good thing
on your farm!"
Being STUBBORN was what caused my family's 7th generation farm to be successful, but ultimately is what caused my family to fail! Over the past decade, I've been infatuated with solving the root problems that tear farms and farm families apart, creating a unique approach to farm management. I've written five books on the topic, spoken in 14 states/provinces, and have helped farmers in 22 states/provinces. Speaking to farmers is my favorite thing to do, but sadly I'm too busy to go across North America to speak on a regular basis. For this reason, I have condensed my best ideas into a 7-day MASTERCLASS that any farmer can sign-up for and do in their own time!
FARMING WITH YOUR STUBBORN FAMILY Masterclass
7-Day Video Series
This Masterclass is for all generations, from those who are just coming home to farm to those who are thinking of retiring. But it's especially for farmers who are knee-deep farming with their family and have come to realize the farm dream is not always "sunshine and unicorns!"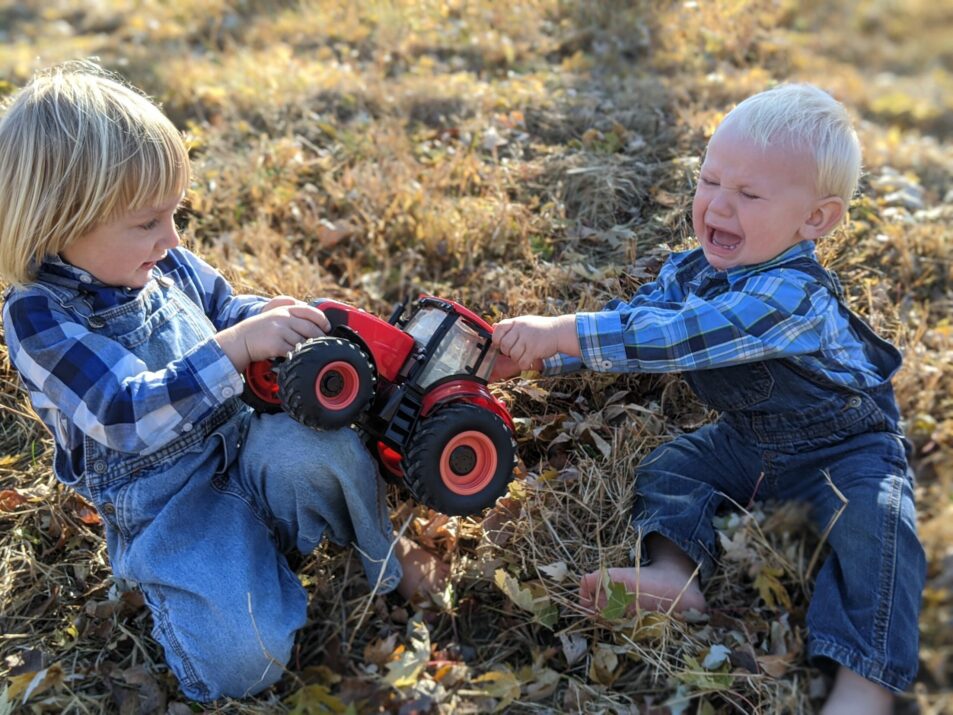 Doing the Masterclass is Easy
Even if you are time strapped or not tech savvy, it's easy! Each morning, I'll email/Text message you a 10-minute video to watch at your leisure. I include a couple thought-provoking questions for you to answer after you've watched each video. If you email me back your answers, I'll give you a PRO BONO hour of my time after completion of the masterclass (you schedule the time) where we can identify what you thought were the best ideas and how to implement them into your farm family's unique situation.
It will take you only 10 minutes a day for a week and you will walk away with a real shot at turning how your farm family works together from a weakness into a strength.
What you will walkaway with can be the game-changer you've been looking for.
In These Videos You Will Learn:
Why you shouldn't farm, unless you're willing to cut off your finger.

Why spray painting the shop door pink will nearly double farm profitability.

How to get your family to stop blaming each other and actually fix problems together without bickering.

How to get your lazy brother to work a half hour earlier instead of a half hour late.

How to get your partner to be the best version of themselves consistently, instead of the jerk that sometimes shows up!

How to avoid those often-overlooked landmines that causes so many good farm families to self-destruct.

How to get your partner to admit that he's actually wrong sometimes.
Check out what farmers are saying about this Masterclass
J Bar S Farm
Mendenhall, MS
Mallonee Family Farms
Curtis, WA
Brown Farms
Perkinston, MS
Farming with Your Stubborn Family is the Masterclass
that will help your family
STOP being STUBBORN at the HABITS
that cause farms to fail…
And START becoming MORE STUBBORN at the HABITS
that make farms succeed!
Copyright 2023 Stubborn.Farm