Check out what farmers and organizations
are saying about the workshop: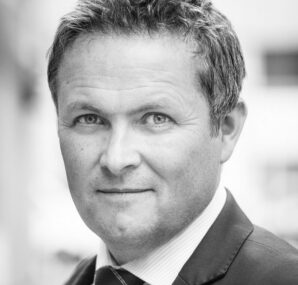 My Nuffield scholarship enabled me to travel over two years to meet with family businesses and business consultants all over the globe, searching for systems and techniques to help farmers. Andy is the only one providing clear, concise, and achievable ways to build, support and grow a happy and successful family business together.
Peter Craven
Nuffield Scholar & 4th generation farmer
Lincolnshire, England

The workshop is spectacular. It reiterates the importance of work/life balance and focused on self-improvement when working on family farms.
–
Berend Terborgh
Calmar, Alberta
Video testimonial
–
JD Lathrop
Nevada, MO
I found the course to be more comprehensive than I expected. Andy has done a huge amount of work in preparing material that makes one ask the hard questions. The course also does not get into the technical detail but rather remains at the level of human interaction – which afterall is the issue we all struggle with. If we can understand each other better and focus on the problems at hand and not each other, we are bound to make a success of family farming businesses.
–
Stephen Coetser
Bela Bela, South Africa
Thank you Clinton, Fayette, Greene and Warren County Farm Bureaus for bringing Andy Caygeon Junkin of Stubborn.Farmto Wilmington College – Ohio for a great session on how to communicate with your stubborn family. It was a great session and we left with lots of great resources to help move the farm forward. Farming isn't easy on a good day, throw in multiple people with multiple ideas and it is headed for disaster unless you have the knowledge and tools to put feelings aside and put a plan in place to move forward. This was day one for our farm on a long road to success so we are still in business 30-40 or even 100 years from now.
–
Nathan Brown
Wilmington, Ohio
My wife and I just finished the workshop. We are looking forward to taking our stubborn
farm from good to great! We all have room for self-improvement and this is going to be a way to hold each family member accountable! Thanks for the opportunity to better ourselves and our farm business!
–
Tom Corcoran,
Farming Sumb*itch
Caledonia, New York
Video testimonial
–
Cody Claflin
Sheldon, MO

I had the pleasure of hosting this workshop with ranch families in Wyoming. Andy is very good at what he does and has created a unique and impactful program. I highly recommend this workshop and I believe it is well worth your time!
–
Caitlin Youngquist
Wyoming State Extension
Worland, Wyoming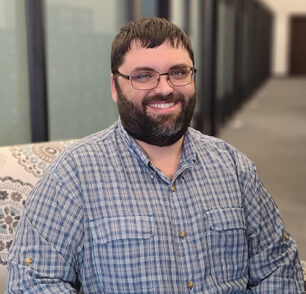 As a CPA serving farmers in Northeast Iowa and a third-generation family farmer myself, I have seen the benefits of Andy "Caygeon" Junkin's approach to succession planning. His focus on the transfer of knowledge sets him apart from other consultants and has been invaluable in helping my clients, as well as my own family farm, prepare for the future through his one-day workshop. I have had the opportunity to work with several of my clients who have utilized Andy's workshop program and the results have been impressive. The farmers have a clearer understanding of what it takes to successfully transition their operations and are better prepared for the future. I highly recommend Andy's workshop to anyone looking to secure their legacy in farming.
–
Christopher Smith,
CPA, and third-generation family farmer
Osage, Iowa.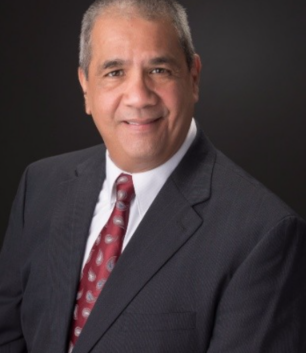 Andy, thank you for taking the time to share your
knowledge and experience on how to make farm families less "stubborn." I appreciated your ability to facilitate and encourage discussion throughout the workshop.
You have an uncanny ability to turn knowledge into
skills by questioning participants and keeping everyone engaged.
I highly recommend this workshop to anyone looking
to better family relationships so they can keep working better together to keep the farm in the family!
–
Orlando Gil
CEE TCTS Global
Harlan, Iowa
This workshop covers a lot of ground from working with family to succession planning and it provides tools to actually carry it out! I learned the absolute necessity to look at new ideas/changes from the perspecitves of ALL partners in the business.
–
Ethan Greden
Altura, MN
I walked away with much needed food for thought: 'Put 80% of your time in 20% that matters!' And something that I never really considered: 'Are you living someone else's dream?
–
Sarah Goedken
Hopkinton, IA

I have attended Andy's class online as well as listened to his
podcasts and gained some great ideas and better perspective on how to communicate and strategize WITH my family on our ranch. He offered some
great advice on setting plans together and getting families to pull towards the
same priorities and goals.
–
Aishya Gotfredson
Lyman Ranch
Ten Sleep, Wyoming
Video testimonial
–
Loran Steinlage
West Union, IA

I think the biggest thing I got from the workshop and the book was that we need to stop always pointing fingers at the other person and look at our own actions and stop turning a mole hill of a problem into a mountain of an argument. Also, we need to start communicating better and with the examples of things to do in the boot journal maybe we can get better at prioritizing things
and focusing 80% of our efforts into the 20% of the things that matter the most.
–
Coltin Brandenburger
Revillo, South Dakota