How can the family farm dream not become your worst nightmare?
By not assuming it's going to be "happily ever after" and taking practical steps to ensure everyone's happiness. . .
Almost every farmer dreams of the day that his children are "Coming Home to Farm," just like almost every little girl dreams of getting married. No one gets married expecting to get divorced and no one enters a farming partnership expecting family problems.
Yet, farm families often struggle with transitioning from a parent/child to a professional relationship, just like many young couples struggle with transitioning from dating to being married.
Like a preacher offering a "pre-marriage course," this Masterclass helps your family map out and develop practical strategies to avoid potential landmines before successors "marry the farm."
Is farm succession a threat or an opportunity for your farm family?

Uncertain if this is your dream or someone else's?

Are your partners, partner-able? Are you?

Unconfident that the successor has what it takes?

Can the farm handle another family? Can the farm grow or will you let it?

Concerned your happy family will change and become like the neighbors who split up and don't talk anymore?
Learn what you can do to make your partnership less bumpy down the road and get a real taste of what "happily ever after" actually looks like.
What about farmers who are beyond the "honeymoon" phase of farming with family and having problems?
Is this Masterclass still relevant to them?
Let's face it, there are many farm families that have quickly (with no forethought) married each other and 5+ years later realize that farming with family isn't all "sunshine and unicorns." That's okay, but let's get things resolved NOW! This Masterclass helps your family PROACTIVELY identify a few practical and simple to implement ideas that can evolve your family's working culture from good to great and RESET family working relationships into a positive direction.
Check out what farmers are saying about this Masterclass
J Bar S Farm
Mendenhall, MS
Mallonee Family Farms
Curtis, WA
Brown Farms
Perkinston, MS
Being stubborn was what caused his 7th generation farm to be successful but ultimately
is what caused his family to fail!
Over the past decade, he has been driven to
solve the root problems that tear farms and farm families apart, writing five books on the topic, speaking in 21 states and creating a unique approach to farm management through the hundreds of farms he has worked with.
Like the preachers and marriage counselors who first developed pre-marriage classes, Andy has identified common problems farm families encounter (yet no one talks openly about) when farming together. He provides practical habits your farm family can PROACTIVELY adapt to prevent these problems from happening in a way that fits your farm's unique culture/situation.
If your "stuck in the mud" after having worked with your family for several years, he has a track record at helping folks get unstuck fast!
Coming Home to Farm is the Masterclass
that can save your future farming partnership!
Just like a pre-marriage course can help you navigate through the first few years of marriage, this Masterclass helps you PROACTIVELY identify potential problems in your partnership and set the pragmatic framework for a lifetime partnership beyond the "honeymoon."
As simple as having a morning coffee...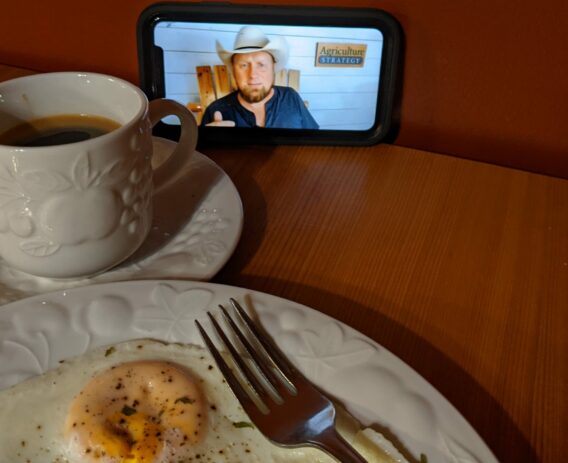 This online Masterclass is designed to fit right into your day with no tech savvy skills needed. If you can use email or text, you got this! Over the course of a week, we'll email/text you a short, 10-minute video that you can watch or listen to over your morning coffee. In that email, you will find a couple thought-provoking questions that we ask you to simply answer by hitting reply to that email. If you take the time to do this, Andy Junkin will gladly sit down with you via Zoom (or phone) to breakdown how you can implement the ideas within the Masterclass on your own operation.
But that isn't all! If everyone in the family takes this course and answers those questions, Andy Junkin will sit down with your entire family (key farming partners) in an afternoon session that could positively impact your family's business culture and family relationships.
This masterclass will challenge your goals and beliefs, fundamentally shifting the trajectory of your farm's future.
To start a program where you have nothing to lose and everything to possibly gain, sign up below…
Taking this Masterclass will improve the odds of a successful succession down the road. Anything you can do to start your farming partnership off on the right foot will exponentially impact your farm's viability and the viability of your partnership.
This Masterclass will be a game-changer for your farm!
Copyright 2023 Stubborn.Farm